Providing Safe & Reliable Transportation Since 1952.
Feel Confident About Our COVID-19 Precautions For Safe Travel
School Bus Transportation - Safe, Comfortable & Reliable
Welcome to Schmitty & Sons
Schmitty & Sons' mission has remained steadfast since our founding back in 1952 – our focus has and always will be on the customer experience, ensuring the best in safe and reliable transportation. These strong core values will continue to serve our customers & passengers into the future.
Book your next event transportation with us. We have various size vehicles to meet your party's needs and a service to exceed your expectations.
We provide safe and reliable school transportation for students with diverse needs. Being the premiere school transportation company in the state of Minnesota.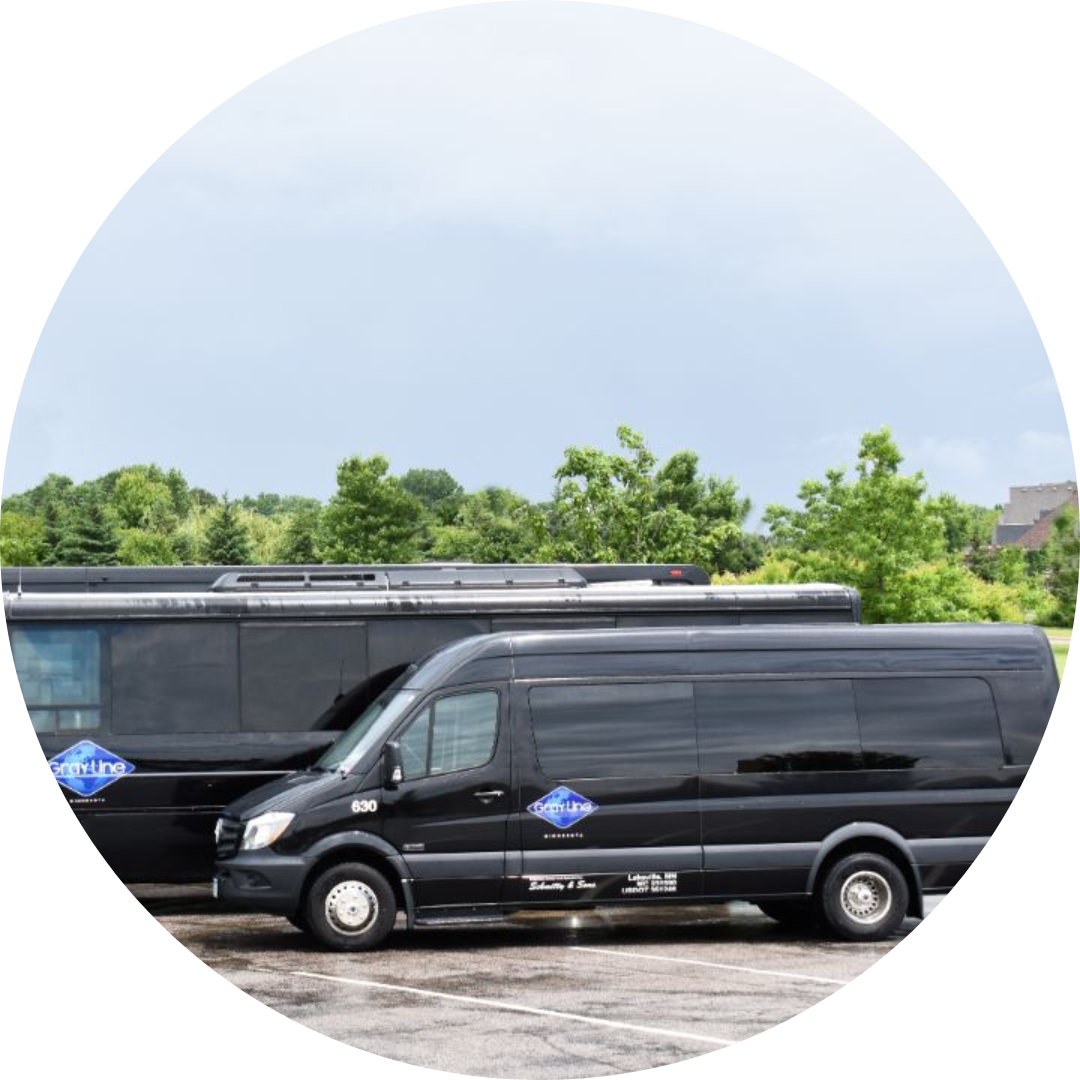 We can arrange any type of shuttle service whether it's for one day or many. Whatever your group size, give us a call today to see what we can do for you.
"I used Schmitty & Sons for my wedding. They did a fantastic job. I had an issue with another transportation company and I reached out to Schmitty & Sons and they saved the day. They were so helpful and accommodating. They responded to emails quickly and efficiently. They did a great job on the day of and showed up when and where they needed to be. The guests had no issues with any of the transportation. I appreciated not having to worry at anytime about the transportation because they did such a great job!"
"We booked the trolley for our wedding and everyone complimented us on how cool it was. Our driver was very professional and respectful and was there to assist us in any way he could. Thank you!"
"We've worked with Schmitty & Sons for a few years now for annual large events. Their drivers are punctual, friendly, and super communicative. The lead-up and planning is also made easy with their friendly staff. We really enjoy working with them."
"Efficient, friendly and clean service for our wedding day!! Thank you!!"
"We loved our experience from ease of booking to kind drivers who weren't on time- they were early!! Made our wedding day so seamless! Our bridal party loved the trolley and our guest had so much fun playing their own music on the school buses. You must book them!"
"Our very large group from Orlando, FL - that included over 40 kids had the best experience with Schmitty & Son's. We repeatedly changed our times, locations, etc over our 4 day stay and we were accommodated every time without problem. Our drivers were some of the nicest people we met here in MN, as well as the ladies answering our calls at all hours. We highly recommend and will continue booking with you during our annual visit. It was so nice to have stress free travel. Thank you so much!!"